If you have doubts about having an answering machine for business, in this post we will tell you all the keys to make you decide.
There are several methods to have a telephone answering machine in your company, which can be implemented thanks to the cloud technologies we can access nowadays.
In this post we will see the following contents:
What is an answering machine for business?
What an answering machine for companies does?
How to set up a professional answering machine?
What is an answering machine for business?
An answering machine is a voice menu system that allows callers to be transferred to an extension without having to go through a telephone operator or receptionist. The answering machine is also known as a digital receptionist.
In order for a caller to find a user on the telephone exchange, a dial-by-name directory is usually available. This function organizes users by name, allowing the caller to press a key to automatically ring a user's extension once their extension is announced on the answering machine.
If a user is not available, the answering machine directs calls to the appropriate user's voicemail to leave a message or it can pass it on to another agent.
Having an answering machine phone in a PBX is a very useful and economical feature for any business, as it replaces and/or helps the human operator to automate and simplify the incoming phone call procedure.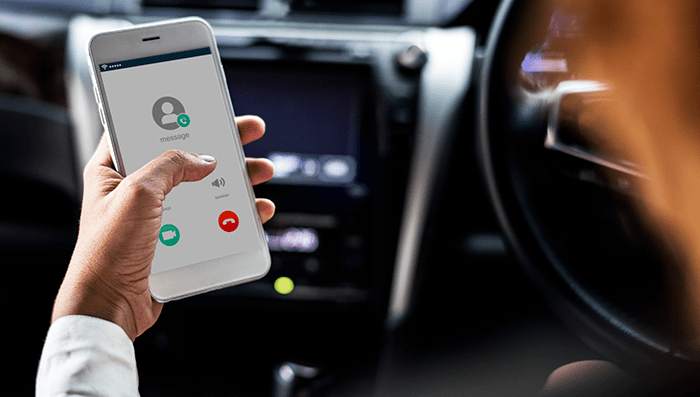 What an answering machine for companies does?
With an answering machine or also called digital receptionist, you will be able to improve your customer service since you will offer an automatic system with which you will reduce the waiting time of a user when they call your company.
This reason leads us to one of its advantages. When a person calls you will be able to give them dialing options to connect directly with the department or person they want to talk to.
Example:
📞 Please press 1 for sales, press 2 for accounting, press 3 for any other information.
On the other hand, you can also prepare an occasional voice message when you are on holiday or there is a bank holiday. The answering machine is fully customisable to your business circumstances.
Example:
📞 Hello, you have called (company name). We are currently on vacation from (date) to (date). For any urgent matters please call (phone number or other contact information).
Another modality for which you can use the answering machine is to prepare a voice message that informs when you are out of the office or the customer service hours are closed.
Example:
📞 Thank you very much for calling (name of company). I am currently out of the office. I will be reachable again on (date). In case of emergency, you can contact Mr. or Mrs. (name) at (email) or by calling (phone number).
It is important to know that the answering machine can be activated and deactivated as many times as you need.
How to set up a professional answering machine?
If you want to install or buy an answering machine with options in your phone system to improve your customer service and improve the efficiency of your employees; we recommend several ways to have answering machines for business.
Megacall Virtual Switchboard
One of the many features provided by a virtual switchboard is the possibility of having a digital answering machine or IVR (Interactive Voice Response). For this reason, if you get this service not only you will have an effective and up-to-date telephone system, but you will also be able to enjoy features such as call recording, music on hold, voice mail, conference, call transfer, and forwarding, among others.
In addition, if you are looking for a business answering machine messages in Spanish, we can also record it in that language.
3CX Unified Communications
Another option is the 3CX PBX, which offers the function of an answering machine or digital receptionist free of charge. Megacall is an official partner of 3CX, so we can help you install this communication system that offers unlimited extensions and you only pay for the number of simultaneous calls you need. In addition, it includes very useful functions nowadays such as live chat, integration with CRM, or the possibility of web conferencing with up to 250 participants.
If you have any questions about how this system works, do not hesitate to contact us.
Coments