In this post we want to inform you about the benefits of having a virtual call center from home.
First, let's explain what is a virtual call center? It is a software for the creation and use of a call center online, so you only need an internet connection. For this reason, you can have a virtual call center from home and work remotely, each agent will have their own equipment (computer, telephone, headset, etc.) to make the calls, it's that easy.
If you have a telemarketing or customer service company, and you need to make large volumes of calls and you have several telephone agents, this type of service will be essential to boost your business and have the latest technology. On the other hand, if you are thinking of setting up a contact center you can also take advantage of the benefits of having a virtual call center. The initial investment will be small and you will only have to pay for the services you use and the calls you make since there is no cost per agent or installation.
Thanks to the VoIP communication system (Voice over Internet Protocol) you can make calls over the internet with an online call center system, which will result in savings in both the cost of calls and infrastructure.
Traditional call center systems have become obsolete and have been replaced by virtual ones, as they offer greater diversification and efficiency. The big difference between the two would be that the virtual contact center is hosted in the cloud and does not use ordinary communication channels.
The advancement in technologies and in the digital world has made it possible to create a call center software, offering infinite business solutions.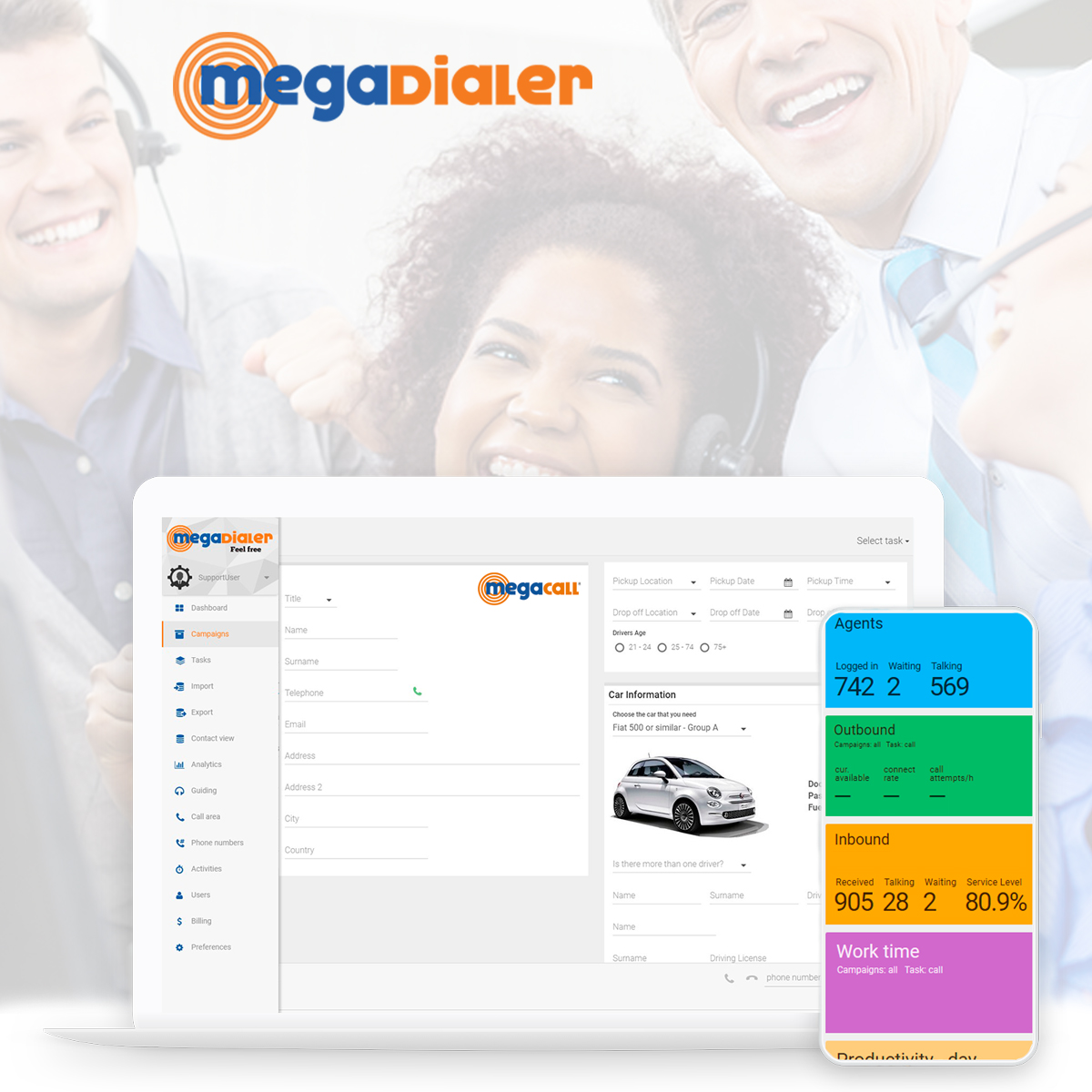 These are just some of the advantages of having a virtual call center, let's see more.
ADVANTAGES OF HAVING A VIRTUAL CALL CENTER IN YOUR COMPANY
1. Low cost calls: you will save on the cost of calls thanks to virtual telephony, with lower rates and without costs in infrastructure maintenance.
2. Online access: access to the call center platform online, where you can check campaigns, online agents, calls that are being made at that time, expenses, reports of all calls and what is more important, you will be able to make calls directly from the computer.
3. Predictive dialer: with this function you will improve the efficiency of your agents, since calls are made automatically without stopping until it connects with a client, this reduces the waiting time between one call and another.
4. Ease of use: another advantage of having a virtual call center is its ease of use because it is online software, you will only need an internet connection, a computer, mobile or tablet, headphones and you can access to the interface from anywhere.
5. Flexibility and customization: the call center software is fully editable and customizable, so it offers a wide variety of possibilities for any type of business. In addition, your agents can access the cloud contact center from anywhere, allowing them to work from home and access customer information at any time.
If you want to include in your company the benefits of having a virtual call center from home, we can help you with our call center software. With Megadialer you can choose the most appropriate dialing method for your campaign: previous or predictive. In addition, you will have an intuitive interface, customizable campaigns and real-time analytics.
You will pay only for the services you use and the calls you make through prepaid, no price per agent, no installation costs and no contract required.
If you still have doubts, you can request a free demo of our virtual call center here. Know all its possibilities and start boosting your business communications.
Coments