When you are looking for a phone system for your business you should do some research on the offers available to make sure you choose the service that best suits your needs. In this case we are going to talk about three ways to get a SIP Trunk, taking into account its advantages and disadvantages.
If you want to get SIP channels you will have to think about the minutes your company uses per month to make calls, as well as whether those calls are to national or international destinations. On the other hand, it is very important that you have a fixed IP of your PBX to be able to use SIP Trunking without problems.
Introduction to SIP Trunking Service
If you still do not know what a SIP trunk is, you can check all its features and know how it works by clicking here. Anyway, before getting a SIP trunk you have to know that SIP Trunk technology works through the internet network. It transforms the voice into data packets so it can be transmitted over the internet. Just with an internet connection you can send and receive calls through a SIP channel.
The calls leave the virtual switchboard of the company and travel through the Internet thanks to the SIP Trunking channel, which sends it to a mobile or landline phone. SIP trunks establish a connection channel for small switchboards or countless connections for large companies and call centers.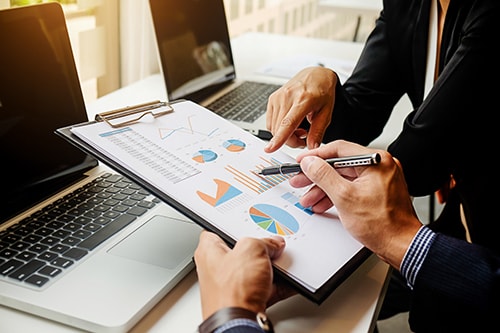 The best ways to get a SIP Trunk
Here are the best ways to install a SIP Trunking service for your company. Each one is adapted to different budgets and the number of voice channels you need.
SIP Trunk provider: Pay per minute
If you only want to pay for the traffic of your calls and you do not want to have a fixed monthly fee this would be your best option to buy a SIP Trunk. The set up is free and it has up to 50 free channels. Includes calls to national and international destinations. You will have unlimited calls and minutes (subject to conditions of fair usage policy) and you will only pay for the minutes you use.
SIP Trunk provider:  National Packs
If you prefer to know exactly how much you will pay for this service and not get any surprises at the end of the month a pack would be the best option. Its price varies depending on the number of voice channels you need, i.e. the number of simultaneous calls made. It includes only national destinations and unlimited (fair usage policy) minutes. The price ranges are from 29€ for 2 channels up to 116€ for 8 channels.
SIP Trunk provider:  International Packs
As the name suggests, this pack includes unlimited international calls to 36 different destinations (also with fair usage conditions). Its price is 49€ for 2 channels up to 196€ for 8 channels.
Available destinations are Australia, Austria, Belgium, Bermuda, Brazil, Canada, Chile, China, Colombia, Denmark, France, Germany, Hong Kong, India, Ireland, Israel, Italy, Iceland, Japan, Luxembourg, Malaysia, Mexico, Netherlands, New Zealand, Norway, Peru, Portugal, Romania, Singapore, Slovakia, Spain, Sweden, Thailand, United Kingdom, and the United States.
To get any of these plans and see prices click here.
To request a free trial click here.
Information you should know before getting a SIP Trunk
Implementing and maintaining telephone systems can be difficult and costly for businesses. Fortunately, this is a problem that can be easily solved with cloud telephony systems such as SIP trunk service, which provides all the voice channels an organization needs to function properly anywhere and anytime.
Businesses are using a variety of tools to improve communication between employees and customers, creating a workforce that has never been more connected. On the other hand, the average employee typically has to use many applications during the course of their workday, resulting in poor responsiveness and productivity. In addition, managing multiple phone numbers, mailboxes, and communication tools can result in missed calls and missed important messages.
Nowadays cloud-based phone systems make it easy for employees and customers to contact each other anywhere, at any time, making communication easier and faster. Virtual telephony integrates with other platforms such as 3CX, Twilio, and Zoho, providing a truly unified communication experience. According to the Eastern Management Group study, 93% of companies that have invested in unified communications have experienced an increase in productivity.
Internet communications solutions not only reduce the physical infrastructure that needs to be managed, but they are also quick and easy to manage and update. This saves businesses time and costs and avoids stress and frustration for the technology department. Companies implementing virtual telephony solutions have been shown to save 50% of network costs compared to traditional telephone systems, according to the Eastern Management Group.21
Coments