If you have not yet decided to integrate new technologies into your company, now is the time, as there are plenty of tools that will improve the efficiency of your business and boost business growth.
In addition to all the advantages that digitization of companies brings, we are facing an important moment due to the coronavirus pandemic. In a few weeks, companies have implemented plans they had planned for the coming years. The rapid adaptation to the changes has caused what we can call as COVID digitalization.
In this post, we will give you a series of guidelines to be prepared during this period or to face future crises that require the integration of new technologies in small, medium, and large companies.
How does technology influence companies?
Advantages of having a digitalization strategy
5 services to implement telework
How does technology influence companies?
The percentage of teleworkers has increased from 5% to 34% in Spain. Only 4.8% of those employed were working from home in 2019, according to the INE. But the coronavirus crisis has forced many professionals to work from home, which has boosted that percentage to 34%. This is the result of a survey conducted by the Valencian Institute of Economic Research (IVIE). Now the challenge is to consolidate the trend and improve the productivity of teleworkers, now that companies will have more time to prepare the ground.
Thanks to the technology and tools that we will see below, this is easier to achieve today. Improving productivity and the possibility of teleworking is within the reach of most companies.
Some of the key points that we can highlight in the influence of new technologies on business are:
Increase in productivity
Expansion and internationalization
Improving work-life balance
Easier customer/company communications
Advantages of having a digitization strategy
Only 14% of Spanish SMEs have a defined digitalization strategy, something that has increased dramatically due to the current situation.  Many small and medium-sized enterprises find it difficult to thrive in rural environments due to the effect known as Spain Empty. But the digital transformation of companies and businesses can help to curb this phenomenon.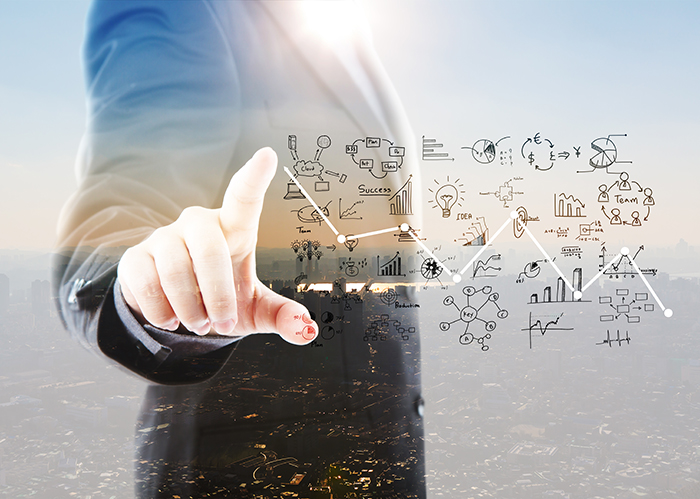 The advantages that digitalization offers to SMEs in any region are:
Attracting potential customers.

Internet presence allows them to reach people from anywhere. In addition, it allows online sales and a fast and effective customer service due to the multitude of communication channels that can be used: calls, emails, social networks, chats…

Improved customer service.

As we have pointed out before, digitalization opens a wide range of communications so personalised interaction and adaptation to the user's needs to improve the company's image.

Flexibility.

New technologies allow adaptation to changes and can be adapted as the company grows. The flexibility of cloud-based services is almost unlimited.

Cost savings.

Services such as virtual telephony do not require equipment maintenance and calls made over the Internet cost less than traditional telephony.

New employment options.

Digitization has brought with it new work models, such as teleworking, which enable people to complete their working day from anywhere.

Contact with suppliers.

New communication channels and digital infrastructures allow SMEs to access a wide network of suppliers, helping them to find the option that best suits their business needs.
5 services to implement telework
At Megacall we recommend some services based on cloud communications or VoIP (Voice over Internet Protocol) telephony that facilitate the development of teleworking, as well as improve customer service and internal communication of a company.
1. Virtual switchboard: is a communication solution based on the cloud. It does not require long and complex installations. You only need an Internet connection, a computer and you can make calls through an IP phone, a mobile or a softphone. And you can also add functionalities such as call recording or Barge IN in a quick and easy way.
2. Software for Time Registration: to comply with the new health and safety regulations it is convenient to delete the registration of the working day by using fingerprints. This system allows employees to check-in and check-out through their phone from anywhere.
3. Virtual numbers: in times of crisis, businesses have to reinvent themselves and look for new ways to expand, which is why looking for new markets in other countries can be a solution. With a virtual number, you can show proximity and customers will call a local number, even if your office is not there.
4. SIP Trunk: SIP Trunk channels allow you to make and receive calls by establishing connections for small PBXs or for large companies and call centers. Furthermore, you only pay for the minutes of the calls or you can choose a pack depending on the number of simultaneous calls you need. SIP Trunking also allows you to expand internationally by offering voice channels abroad.
5. 3CX Unified Communications: With the 3CX system you will only pay an annual license fee based on the number of simultaneous calls, and the monthly cost will depend on the call minutes, support and whether you add extra services. The advantage is that it allows unlimited users so it is perfect for large corporations such as hotels, hospitals, factories, etc. that need a large number of extensions. Besides offering all the functions of a switchboard, it also allows integration with Office 365, video calls, CRM integration, among others.
Have you already started to digitize your company?
Coments