Nowadays there is a great competition of companies in any sector, so setting up a virtual switchboard in SMEs and local commerce as well as for freelancers will give them competitive advantage by improving their effectiveness.
This system increases efficiency and productivity in the day-to-day running of a business, making telephone communication with customers, employees and all types of suppliers more accessible and easier to manage.
For a modest price, medium and small businesses can set up a virtual switchboard in a single day. They simply need to know how many extensions (phone lines) they need and the features they want to use, such as voicemail, music on hold, answering machine, call forwarding, etc.
If you still have doubts about whether or not to have a virtual switchboard for your business, here are the answers to your questions.
How can a virtual switchboard help SMEs and small local businesses?
Help your business growth with a virtual switchboard
Virtual switchboard configuration PDF
How can a virtual switchboard help SMEs and small local businesses?
A conventional telephone line has a higher cost than a switchboard that operates fully online. It can be configured remotely, so it is easier and quicker to set up and operate.
In addition, the cost of call minutes for VoIP telephony is also lower.
Some of its features that can help SMEs and small local businesses are as follows:
Automatic answering
With the virtual switchboard a welcome message can be configured, it can be the text that the company wants and a recording will be made. This recording can give a cordial welcome to the calling customer and provide the information that we consider appropriate. This will project a professional image of the business.
Office hours information
As in the previous section, we can personalise messages that are played at certain times, weekends or holidays to inform customers of the company's office hours. These messages inform the customer that we will assist them at another time and we will not leave the call unanswered.
Call recording
If your business needs to record incoming and outgoing calls, you can do so with a virtual switchboard. This is a very useful option in case you need to record calls for legal reasons or to be able to look up important information you need to remember later.
Calls on hold
When we call a company and the phone rings over and over again the image of the company can be damaged. The use of a call queue adds up the calls in order of entry and puts the customer on hold until an agent is free. In addition, while they are waiting we can configure music in the virtual switchboard.
Call forwarding
If we need to leave the office or we are going to be out for a day, we can forward the phone number to ring on our mobile so that we can answer calls from anywhere. This way we will never leave customers without an answer.
Help your business growth with a virtual switchboard
Choosing a good VoIP provider to help you configure your virtual PBX according to your business needs will be paramount to drive business growth. Continuing to innovate to keep up with the digital pace of users and flexibility will be key to delivering the digital experiences that customers and employees demand.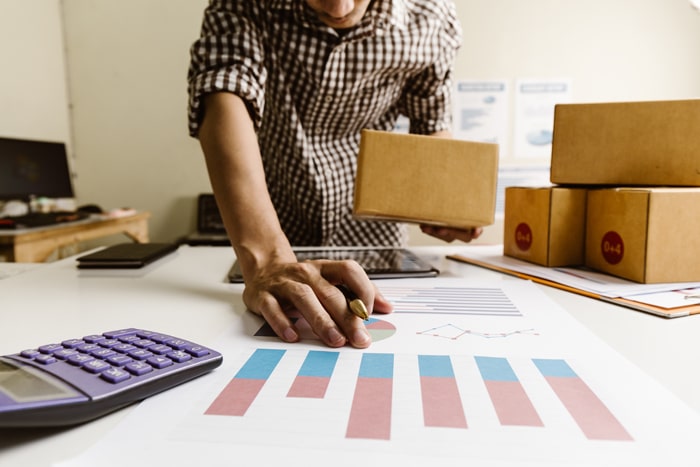 With services such as the virtual switchboard or 3CX you can implement digitalisation in your company.
The benefits that an SME or the self-employed can obtain by having an online switchboard are as follows:
Lower cost benefits. Virtual telephony has a lower cost, as it uses internet networks and does not require physical installations, its maintenance cost is lower.
Improves the mobility of your business. You can take your business anywhere – even abroad – as long as you have an internet connection you can answer a call.
Variety of functionalities. Unlike the traditional communication system, a virtual PBX offers a range of more advanced business features. Examples include call recording, voicemail, IVR, call forwarding and call transfer, music on hold, choose the number you want to display on your calls, etc.
Improved productivity. Employees will be able to multitask with the help of a PBX. Money saved on traditional phone lines can be spent on other tools and services. In addition, the ability to attend virtual meetings, share information and other additional functions improve employee productivity.
Effective customer interaction. With effective and efficient call transfer options, a business VoIP system can be a great all-rounder. You can even fax documents if necessary.
More efficient organisation. The cost of telephony will be reduced with free and more cost-effective calls, so you no longer need to invest in PBX hardware. If communication within the organisation has always been one of the points to improve with a cloud telephony system we will achieve better results. 
Virtual switchboard configuration PDF
Finally, we offer you a free downloadable PDF where you will find everything you need to know to configure a virtual PBX.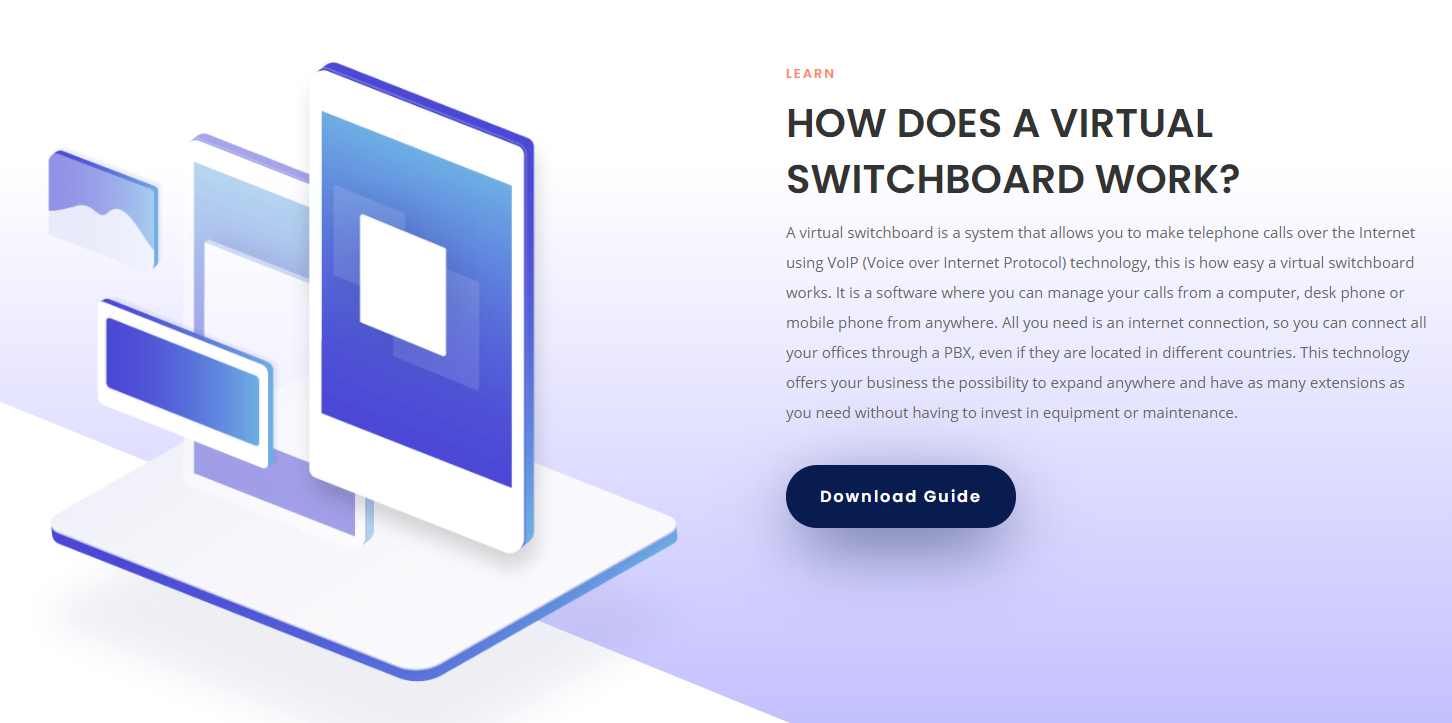 Source: thelondoneconomic.com
Coments