In this post, we will learn about all the aspects of SIP Trunk that allow companies to expand internationally and reach their customers located abroad. In an almost totally globalized world, more and more companies are selling their products outside our borders, so international communication and contact with customers in other countries is essential.
To make these calls or contacts we know that the costs of large telephone companies can be very high. That is why it is convenient to know about services such as SIP Trunk, since it provides important savings in the telephone costs of small and large companies.
First of all, let's define how SIP Trunk works
SIP Trunk technology works through the internet network. It transforms the voice into data packets so it can be transmitted over the internet. Just with an internet connection you can send and receive calls through a SIP channel.
The calls leave the virtual switchboard of the company and travel through the Internet thanks to the SIP Trunking channel, which sends it to a mobile or landline phone. SIP trunks establish a connection channel for small switchboards or countless connections for large companies and call centers.
Digitization of companies with SIP Trunking
More and more companies are interested in SIP Trunking services. In recent years there has been an increase in new customers in communication services, both voice over IP systems through SIP Trunking, and the virtual switchboards or PBX.
All this is due to the changeover from analog to digital. The digitalization of businesses is the future, and all those that do not have digitally prepared equipment will be left behind and will have great difficulty keeping up with their competitors.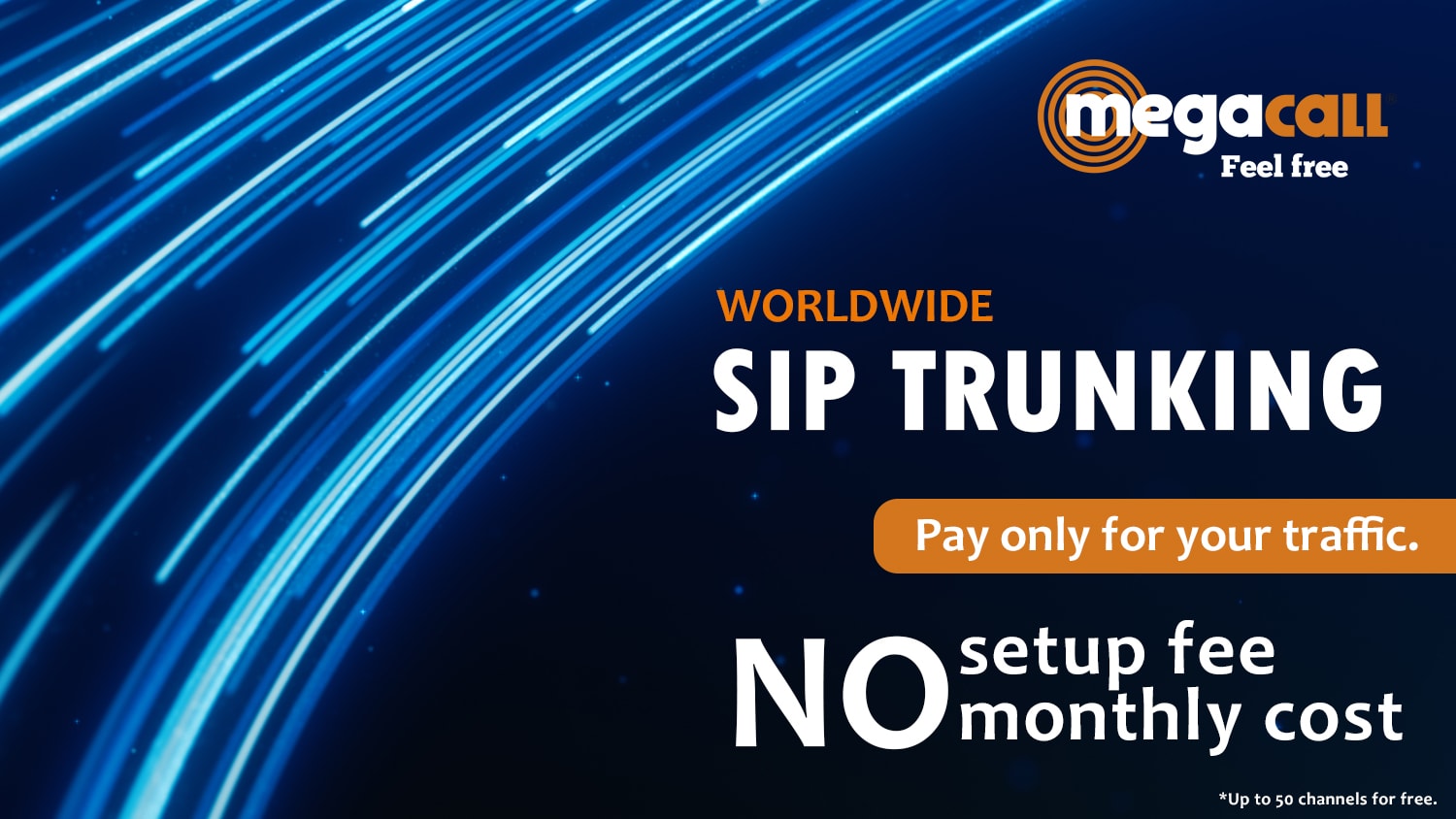 The usefulness of having a SIP Trunk for your company's telephony
Today there are many companies that have virtual PBXs, VoIP terminals, and other devices that configure the VoIP equipment on which the company's telephony runs. However, it is often necessary to have a telecom operator to convert analog telephony to VoIP or vice versa. The SIP Trunk makes this possible.
SIP Trunking service allows you to connect to any model of PBX available in the market using the standard SIP protocol. The connection is made through the Internet bandwidth without the need for a fixed IP.
Outgoing calls are still made from the customer's existing PBX and then delivered to the appropriate destination via the operator-provided SIP Trunk.
On the other hand, incoming calls arrive at the operator's platform and are delivered through the SIP Trunk service.
Advantages of SIP Trunking
SIP Trunking is a cloud-based communication solution that brings multiple benefits to companies: savings and reduction in the cost of calls (you pay only for the minutes), flexibility in your communications, the possibility of teleworking, quick and easy integration with the company's current PBX or switchboard, security and stability in calls. If you want to know more details about the advantages offered by the SIP Trunk service see the publication about the secrets of SIP Trunk.
Another feature of this service is the ability to make unlimited calls since you only pay for the minutes and it offers up to 50 channels for free.
In addition, voice channels can be established both nationally and internationally, Megacall currently offers calls to the following destinations: Germany, Australia, Austria, Belgium, Bermuda, Brazil, Canada, Chile, China, Colombia, South Korea, Denmark, Slovakia, Spain, United States, France, Holland, Hong Kong, India, Ireland, Israel, Italy, Iceland, Japan, Luxembourg, Malaysia, Mexico, Norway, New Zealand, Peru, Portugal, United Kingdom, Romania, Singapore, Sweden, and Thailand.
If you haven't decided to use this service yet, start with the free trial. You can access it here.
Coments