If you are looking for a
SIP trunk provider
for your company keep reading because we will give you all the keys to make the right choice. Whether you are starting a project or if the company you work for wants to change its voice traffic provider, this information will be very useful. The following are the contents we will look at:
What is a SIP trunk?
How to choose the right SIP trunk provider?
SIP trunk provider for virtual PBXs
Bandwidth requirements for using SIP trunking
SIP trunk bandwidth calculator
What is a SIP trunk?
A SIP trunk or SIP line is a telephone line that operates over IP using the SIP protocol.
These telephone lines connect voice traffic from the VoIP telecommunications provider to the customer's PBX
. In most cases, the phone number can be ported to a SIP trunk or you can choose to use new numbers. Using SIP trunks will bring many benefits to any company that needs to make a high volume of national and/or international calls.
Costs will be lower
as VoIP line rates and calls made over the internet have lower prices than traditional telephone networks. In addition, you will be able to provide
better customer service
by offering them different geographic and international numbers that will make calling them more secure. Moreover, you can
move your locations anywhere
and
keep the same phone numbers. With a SIP trunking provider,
your business will get great
flexibility
as it is very easy to add channels to your SIP trunk and do it immediately. On the other hand, the VoIP system allows you to take advantage of all the benefits of a
virtual switchboard to improve productivity, mobility and customer service.
How to choose the right SIP trunk provider?
With Megacall it's easy to get the best value and quality solution for your
SIP trunks
. You just need to sign up an account, choose whether to keep your number or get a new one and we will set up your SIP trunk line. You can choose a pack according to the number of simultaneous calls and minutes you need to have a monthly rate or making top-ups and pay per use. You can make a payment monthly, quarterly, annual or whenever you need to use your SIP trunk channels.
To choose the best SIP trunk provider for your company or project we recommend that you consider the following variables:
Security: well-protected network and anti-fraud system. We offer 3 methods of authentication security.
Quality connections: select a provider that has control over its service and network. We fully connect your traffic so you can concentrate on your business.
Competitive cost: Look for competitive rates, but ensure that you are getting business quality SIP Trunk service. We offer up to 50 free SIP channels, there is no setup fee and no fixed monthly cost. Pay only for call traffic.
Number Porting: we can port all existing numbers and offer new ones if required. You will have full control to manage the CallerID (CLI).
Support: Does the provider offer support? What is their availability? We offer extensive support.
SIP trunk provider for virtual PBXs
A SIP trunk provider will allow you to make the transition from a conventional PBX to a virtual PBX. With a SIP trunk system, you will have the link that connects the PBX between the company and its premises with the entity in charge of providing IP telephony.
What the SIP trunk does is connect the IP network to the conventional telephony network via the Internet, which will allow you to enable the use of a virtual switchboard in your company.
As we have already mentioned, this system has many advantages, including cost savings due to the fact that the connection of the calls is made over the internet and not by wiring. To all this, we must add the benefits of the
virtual switchboard
. These include the possibility of making free internal calls, having as many extensions as you need on your mobile, PC or landline IP phone, low rates for national or international calls, call forwarding, answering machine, voicemail, etc. If you want to know more ->
How does a Virtual Switchboard work?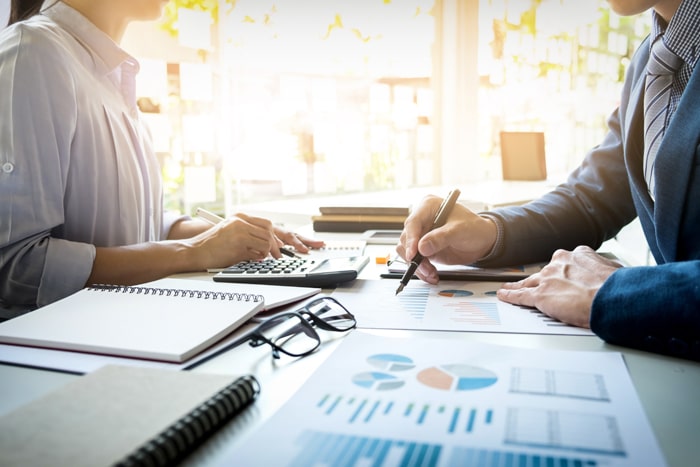 Bandwidth requirements for using a SIP trunk
The bandwidth you will need to use a SIP trunk to make VoIP calls will depend on the number of simultaneous calls.
The minimum recommended bandwidth for internet calls is 100kbps to ensure that you always have the highest quality VoIP calls.
In the case of freelancers or small companies that have
a telephone number and an extension with 1 or 2 channels, 100kbps will be enough,
although it is advisable to have more to be able to carry out other activities on the internet simultaneously in a fast and comfortable way. In the case of larger companies with a higher number of extensions and channels to be able to make simultaneous calls, higher bandwidth will be necessary. For
5 or more simultaneous calls, 150kbps
is required and 500kbps is recommended. For
10 simultaneous calls, you will need 300kbps,
but 1mbps is recommended.
SIP trunk bandwidth calculator
There are bandwidth calculators such as
SIP Bandwidth Calculator
where you can get the bandwidth you need to use a SIP trunk depending on the number of simultaneous calls you expect to have. For example, if you have 50 employees and you expect 10 of them to be on the phone at the same time you would choose 10 simultaneous calls. If you have any questions please
contact us
and we will get back to you as soon as possible or leave your question in the comments below. Sources:
SIP trunking explained: Moving from PSTN to SIP trunk
Coments