In this post, we are going to review the technologies on the rise in 2020, the ones that are being used more at the moment by companies, and are more successful due to the economic and social situation in which the world is immersed at the moment.
Due to the covid 19 pandemic, companies from all sectors have had to make a rapid digital transformation. Their 3-year digitalization plans have been implemented in a few months. This shows that technology is within the reach of any company and that there are many services that can be adapted to the needs of each business. As well as a great variety of companies that offer them, with packs and very economic prices.
Let's see which technologies are booming in 2020.
Cloud Computing
Cloud computing refers to the possibility of offering services over the Internet. It is a technology that allows us to have any type of file or information on the Internet without the worry of having large infrastructures or equipment to store data. Some of the advantages of this technology are:
Low costs
Greater security
No need for large storage capacity
Faster and smoother working through the network
Real-time information
Constant innovation
Easy access to all information
Use from anywhere and everywhere as long as you have an internet connection
This system has made possible technologies such as VoIP (Voice over Internet Protocol). This is virtual telephony or cloud telephony, which is done by sending voice over the Internet as its name suggests.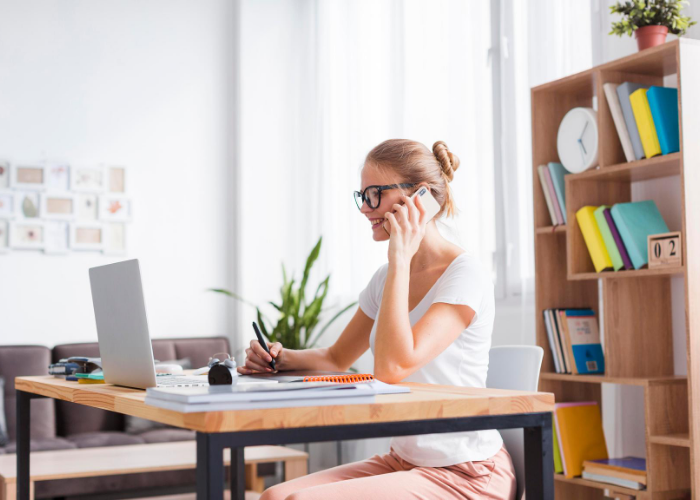 Thanks to this, services such as the virtual switchboard, SIP Trunk, software for call centers and virtual numbers, among others, have been born. In this sense, companies have benefited, since they can have their office wherever they want, without borders even acquiring a local number from any country, even if they do not have their office there. In addition, it has lowered the costs of the telephone bill and made it possible to make a large volume of calls at very low rates.
These systems allow call forwarding and transfer, call recording, call waiting, voice mail or IVR (Interactive Voice Response). If you want to know more about this technology see this post about VoIP telephony.
Streaming
Streaming allows the transmission of any type of data in the instant without the need to download it. It could be files, photos, audio, videos, etc. Streaming can also be used on-demand, so we can watch a TV program or listen to a radio program whenever and wherever we want.
If we look at the data, the average consumption per household of streaming increased by 33% during the first ten days of May 2020, compared to the same dates in the previous year. This follows year-on-year increases of 28% and 36% in March and April 2020, respectively.
Encryption
Internet services have also risen the concerns about security in the cloud, as this is crucial for carrying out certain operations. That is why encrypted information guarantees the security of information management and allows encrypted data to be sent.
This means that the data will be sent using a secret code that hides its true meaning, and only people who have the access key will be able to read it.
Big Data
It is related to cloud computing, but it goes much further. Since the Network was launched, huge amounts of information have been uploaded and there is a lot of information in transit. Now we have to decide what to do with all that data and that's where a multitude of business opportunities arise.
Data mining: it is within business intelligence since it is the capacity to discriminate which information is interesting and which is not. We can classify and order the data we are interested in knowing about our customers, and observe patterns and predict behaviors.
Data monitoring: these systems present us with information in such a way that we can analyze it to carry out actions and make decisions within a business strategy or any other task.
Technology continues to advance by leaps and bounds and processes are becoming faster and faster over the Internet. For the moment, only companies that know how to adapt to digitalization will survive. Is yours ready?