In this new year, technological trends have not changed much since last year. They continue to focus mainly on digital services hosted in the cloud, artificial intelligence and Big Data.
Whether it is because of the global pandemic we have suffered or because technological progress seems to be increasingly slow or does not stand out much, we will continue to improve in the security section and in the automated learning processes of machines.
Let us remember what the digital trends were in 2020: machine learning, business intelligence, cloud migration, cybersecurity, virtual reality and 5G.
For this new year, we can divide the trends in technology into three large blocks.
INTERACTION
In this section you will find all those technologies related to the digital experience of customer service, virtual reality and platforms created to provide entertainment or experiences to the user.
Some of the most important aspects are having the human focus at the centre of the technology and defending the transparency of the methods used. Here we find digital tools for making video calls, sharing documents, chatbots, etc.
INFORMATION
Data analysis and the information obtained from it to understand consumer needs and behaviors has never been more important. Improvements in artificial intelligence make many tools predictive and automatic.
Within this area we find services such as CRM, databases, automatic responses, data mining, automatic process learning, etc.
CLOUD SERVICES
Increasingly, cloud-based services are being implemented in all types of organisations, as this technology allows for unlimited mobility, offers much more storage space, and provides for fast and efficient task completion.
At Megacall we are experts in VoIP telephony, one of the cloud services that allows companies and organizations to establish a fluid communication – and from anywhere – with customers and employees. Other solutions are software for call centers, call traffic, virtual switchboard, sending SMS, time registration by phone, and virtual numbers from anywhere in the world.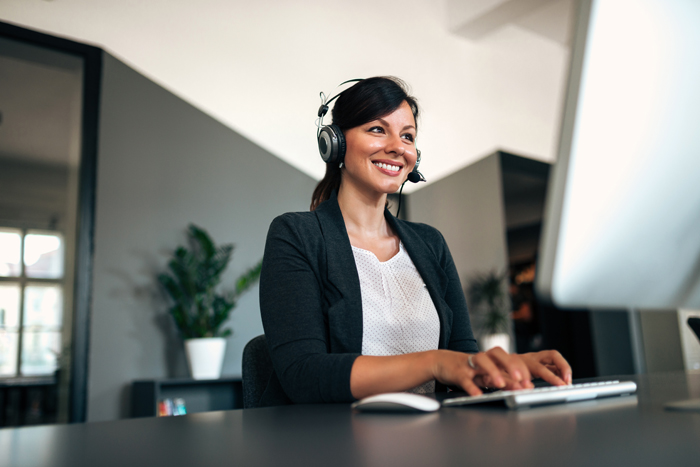 8 digital trends for customer service
Below are 8 digital trends that will increase the quality of your customer service if you take them into account or at least implement some of them.
Hyper-personalisation
Companies are increasingly trying to focus on personalisation to create more meaningful experiences for customers. For example, something as simple as asking a customer their communication preferences can make a big difference. You will then know how they want to be contacted and can avoid frustrating them by choosing a different method.
Increased use of Chatbots
Chatbots are a great ally for companies. They make it possible to operate 24/7, obtain leads, save response time to a busy agent, or collect customer data that can later be used for analysis.
Data Science
Data science is booming, and this will continue in 2021. With the increase in data collection tools that are compatible with omnibus platforms, we can get even more out of our data every year. Nothing is unimportant when it comes to customer data. Everything has the power to inform so that businesses can set targets for the future.
Omnichannel approach
Customers will expect companies to have a consistent voice on all platforms. Many companies have been working to achieve this in recent years, but it is now becoming an expectation rather than something "nice". Customers will expect a consistent experience and will be disappointed if they are treated differently on Twitter than over email.
Increased focus on security and privacy
Customers understand that their data is valuable to businesses. They also understand that by sharing their data they get something valuable in return – a more personalised experience. However, this does not mean they are happy to give up their data freely. Many consumers no longer trust in giving their data. By 2021, we expect more companies to implement stronger privacy and security practices in the cloud and communicate them to their customers.
More engagement
We expect more interaction with users through tools that are familiar to them or integrated into their daily lives, such as Facebook Messenger or WhatsApp, and not just direct communication via live chat.
Smart Channels
More companies will invest in artificial intelligence to ensure that customers communicate with the right agent. The right agent will be the one most adept at handling the situation based on their level of experience and individual skills. Systems such as IVR or the answering machine are already well established and will send the user to communicate with the right person depending on their answers.
Transparency
Consumers appreciate that companies are honest. In the age of fake news and the rapid spread of information, users simply want to know the truth. That's why they want to read easy texts and see that privacy and data protection policies are published. Transparency will be a plus for businesses and institutions, both in social networks, websites and the media.
Adapting to the new technologies will help companies to continue along the path of growth, improving their processes and offering better results to their clients. 
Source: Commbox
Coments