When we talk about installing a VoIP system usually the first thing we think about is its use for a company, but the truth is that it can also be used in institutions or non-profit organisations.
It offers great value for all institutions that provide social services. Cloud communication systems allow them great flexibility and cost savings, something essential in this type of organisation.
Here are 6 reasons why a VoIP system is a must in institutions.
1. More features
VoIP telephony offers many more features than traditional telephony. Thanks to its cloud hosting, several features can be integrated that improve user service and make the agent's job much easier.
Some of its functionalities include the possibility of diverting calls from fixed lines to mobile, recording calls, leaving messages to a mailbox, putting calls on hold, having an answering machine, integration with CRM, etc.
Other interesting features are the voice encryption options together with other features such as; Barge In (you can listen to live calls to talk to your colleagues), Interactive Voice Response (allows the user to select the option they want by pressing the phone keys), and the possibility of displaying national or international phone numbers.
2. Improves user service
Calls are not only made for commercial purposes. It can also be used for operational tasks or as in the case of institutions with the intention of helping people in certain situations.
With the acquisition of a VoIP system, the quality of customer service improves considerably. With IP telephony you can reduce the waiting time of the user to be attended, by setting up an IVR or voice prompt. This technology is in constant evolution, allowing a much faster and more personalised experience.
3. Cost savings
This is one of the most important benefits that allow institutions to grow. A VoIP or IP telephony system allows you to save up to 40% on local calls and 30% on the phone bill in general, as well as reaching up to 90% savings for international calls.
The minutes of virtual calls have a lower cost than analogue telephony since they do not need a physical switchboard or robust computer system that requires special maintenance.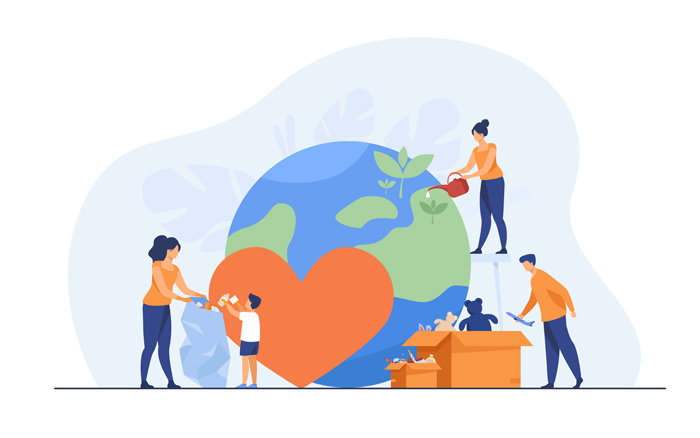 4. Quick and easy installation
Among the main benefits that VoIP has, we highlight the easy installation. In one day you can have your phone system up and running as long as you have the necessary IP phones, or if you are going to use a softphone in your computer or mobile you can begin using it the same day.
The whole system uses the existing network wiring, allowing a quick set-up.
5. Freedom for choosing the equipment
Most VoIP systems do not require the use of phones or devices from a particular manufacturer, thus having a much wider range of options. In addition, there are applications for cell phones through which you can make your calls or through your web browser on a computer, tablet or laptop.
6. Flexibility and mobility
If there is one thing that VoIP telephony stands out for, it is its flexibility to adapt to all types of organisations, since you can have as many extensions as you need, call forwarding to any place in the world and the possibility of using and/or showing the institution's phone from anywhere.
In other words, it provides mobility and location changes, so the agent can be at the institution's headquarters or at home. As long as they have an Internet connection they can answer the calls.
The case of Samaritans in Spain with VoIP telephony
As we have pointed out in this post, IP telephony is not only suitable for companies but also for organisations dedicated to social, cultural or humanitarian non-profit works.

This is the case of Samaritans in Spain, an organisation born in 2005 and operated by a group of volunteers dedicated to serving all those people who need support. They are available by phone or email to talk to any English speaker in Spain, of any age, who is experiencing emotional problems of any kind.
In this institution, the telephone service provided by Megacall is "absolutely essential as it is the main means of communication for those who need our support. Those who cannot call or prefer to write may email us via pat@samaritansinspain.com. The service is free".
About the phone system they use at Samaritans in Spain they emphasise that "it is vital to have an efficient management system for diverting calls to our duty volunteers who are available to answer the phones 10 am to 10 pm every day of the year including bank holidays. The switchover at change of shifts has to be smooth and timely". They also highlighted the importance that "listeners and callers need to hear clearly".
On the other hand, they underline that "any technical issues reported by the duty leaders are handled swiftly and sympathetically by Megacall technical support".
Institutions such as Samaritans have the main mission to support others and calls are one of their ways of contact, so the quality of the calls and effective technical support are their main motivation to use a VoIP system like the one offered by Megacall.
Coments