Making international calls has never been easier or more affordable for any business. Nowadays there are various tools and services that allow companies to make low cost international calls from Spain.
The rates are adjusted according to the destination to call, the number of minutes contracted, and if you need geographic numbers or any other extra service such as a virtual switchboard, SIP Trunk, a predictive dialer, 3CX software, or also want to send SMS to several countries.
If you want to know all the resources available to make low cost international calls, keep reading!
In this article you will discover:
How to make low cost international calls?
Services for making low cost international calls
Low cost VoIP calls, a revolution for companies
How to make low cost international calls?
To make low cost international calls at a good price, the best solution is to get a voice traffic service through a VoIP (Voice over Internet Protocol) provider. You can make international calls from mobile phones and landlines.
In this case, you will need an internet connection, an IP phone, a mobile phone, or a softphone in order to be able to make global calls. Internet calls have certain advantages over traditional telephony. You can get virtual numbers from anywhere in the world and in a matter of minutes, we can establish a voice connection.
In addition, it is an easier and faster process to set up, so it is also cheaper than making an international call through traditional telephone networks; much more expensive because of the infrastructure it is required.
At Megacall you will find a transparent and competitive telecommunications service, with a specialised team with 12 years of experience. Besides, there is no contract needed and the service is prepaid, so you will always know what you are going to pay in advance.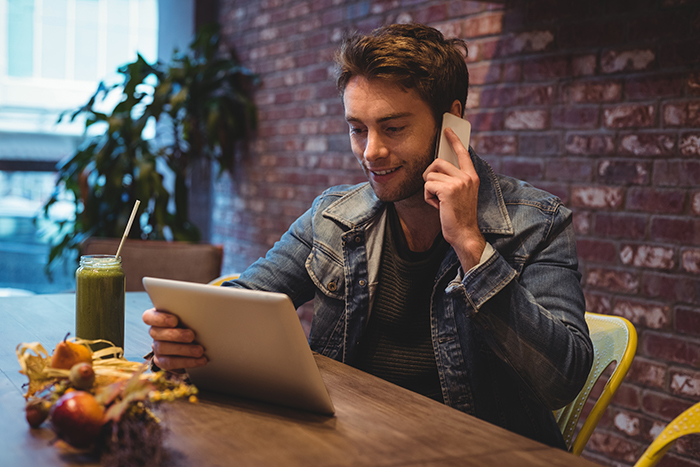 Services for making low cost international calls
We are going to show you three services to make low cost international calls from Spain or any other country.
1. National and international calling plans: there are plans that are subject to conditions of fair use policies (maximum 1.000 minutes per month). They allow unlimited calls to landlines and most mobile numbers in the applicable subscription countries (excluding special, premium, service, and non-geographic numbers) for the time period specified at the time of purchase. If you want to make calls to 1 international destination the monthly price is 14.50€. However, if you want to have calls to up to 36 available destinations the cost is 24.50€ per month.
This is a very economical option in which you will know how much you pay each month as long as you do not exceed the limit of minutes and also includes basic virtual switchboard, a geographic number, and free set up.
2. SIP Trunk: the voice channels offered by the SIP Trunking service can be used in both national and international destinations, so it is another option for making calls abroad from your switchboard. You can pay for the minutes of the calls you make per month or choose a pack depending on the number of simultaneous calls you need. Prices range from 49€ to 196€.
3. Virtual numbers: when you purchase a virtual number you can have an international presence in the destination of your choice, even if your office is not there. This will show proximity to your potential customers, who will be able to call a local number at no cost to them. Consult the available destinations by clicking here.
Low cost VoIP calls, a revolution for companies
This technology reduces companies' telecommunications costs and offers many more possibilities for mobility since it is possible to connect from anywhere in the world without paying more or having difficulties in doing so. It is not surprising that more than 80% of the lines installed are using VoIP.
VoIP is a telecommunications technology using voice and multimedia systems (such as video), which is transmitted over Internet Protocol (IP). The fact that we can communicate not only by audio but also by video conference, makes this service essential for companies.
It also offers the possibility of sharing data quickly and automating tasks through the use of other applications, which increases the productivity of the team.
It is particularly suitable for companies looking for unified communications solutions, using voice calls, web conferencing, fax, voicemail, chat, etc. The large number of different devices with which VoIP can be used allows employees to take their extension from the office to wherever they want, turning it on or off as needed. This way, they can communicate with customers or other people in the company on their smartphone and make or receive phone calls, regardless of whether they are at home or on a business trip.
Contact us to start making low cost international calls today!
Coments