VoIP telephony brings a host of advantages to the unified communications setup. In addition to mobile application features and user-friendly design,
modern phone systems offer a number of benefits from the perspective of any type of business
. We recommend you explore these benefits to choose the best VoIP solution for your business.
Easier, better and more productive communications
Traditional telephony involves a number of costs and slower processes than VoIP telephony
, as VoIP is cloud-based and operating over the internet provides much faster, more secure and cost-effective services.
Cloud communications solutions not only reduce the physical infrastructure you have to manage but also the high maintenance costs.
VoIP communications are quick to implement and can be up and running within the same day. → You may be interested in:
ISDN lines will soon migrate to Voice over IP
Companies adopting UC solutions have been shown to save 50% in network costs compared to traditional telephone systems, according to Eastern Management Group.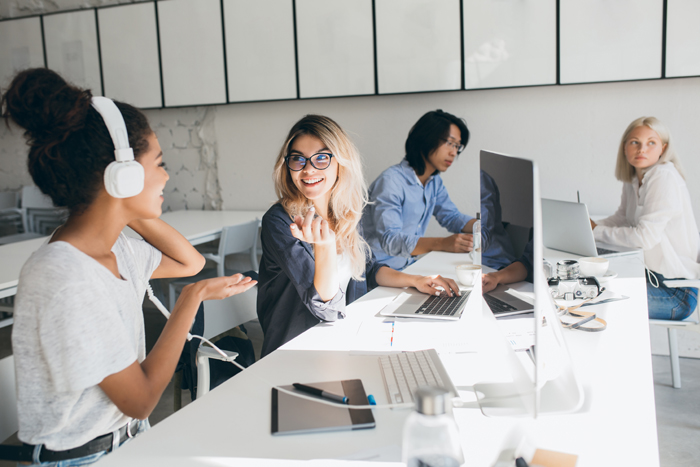 The advantages of setting up a VoIP telephony system
VoIP telephony is a valuable solution for modern businesses, mainly because it simplifies a traditionally complicated technology. Let's take a look at its most important advantages.
Simplicity
Before the advent of VoIP telephony, setting up a business phone system involved the following:
A certified technician
Multiple appointments for installation
Coordination with the company's IT department for training and configuration of each device
A room that housed many hundreds of feet of cabling
These onerous requirements are comical when you think of modern start-ups and small businesses with limited resources
. In addition, fully cloud-based phone systems (unlike analogue phones) eliminate the need for a desk phone, making configuration as simple as downloading an application.
Agility
With a simplified, hardware-free approach, managers can easily customise device and call settings. Previously, desk phones required rewiring and close contact with the phone company if such changes were to be made. However,
with cloud-based VoIP technology, adding users, creating phone numbers, recording voice messages and configuring office hours is as easy as adjusting settings on the virtual switchboard.
When setting up a VoIP system, the best time to make these adjustments is before your service goes live. Make sure the VoIP provider offers a support specialist. This will allow your sales and technical support team to realise the full potential of the software and avoid mistakes due to inexperience with the platform.
Scalability
VoIP offers managers the freedom to expand or reduce their teams as business needs change, but also provides a stable structure that grows with the business. Most VoIP telephony systems are available through subscription services. The advantage of
Megacall's cloud-based solutions
is an instant response, prepaid rates and no commitment. If your team decides they need a more robust plan, they can upgrade in seconds. It also means pricing is proportional.
If you no longer need a particular number, simply cancel and you will no longer be charged.
This is an essential feature for growing businesses that have a vested interest in their cash flow. Nothing is set in stone. With the old fixed-line systems, hardware, maintenance and contracts meant that you had to use the service for a set period of time. With a prepaid model and no permanence that is no longer the case. Annual pricing plans can offer significant savings, but businesses that are hesitant to make a complete switch can opt for a monthly payment. This greater flexibility means that, as a business, you can move quickly without fear of penalties for switching or cancelling service.
Coments