If you are looking to grow with a cloud telephony operator
, becoming a telecommunications partner
of a company dedicated to VoIP telephony is a guarantee of success. Whether you offer telecommunications services, have a consultancy or advisory project, or are a
developer or integrator of Information and Communication Technologies (ICT)
, becoming a partner will help you expand your business and increase your monthly income. Moreover, if you have experience as a telephony provider but do not yet offer VoIP telephony services, now is the perfect time to take the leap,
as from 2023, analogue telephone networks will cease to operate in favour of a fully digital model
. This new scenario will force all businesses and freelancers to switch to this new cloud telephony model and they will need someone to advise them on the best plan for their company. Trust and confidence are paramount in these cases. Get ready to be a VoIP telephony agent and start increasing your contacts to get customers and gain experience in cloud communications solutions for businesses. Contents of the post:
What does it mean to be a partner of a company?
Find a partner to improve your service portfolio
I want to be a Megacall partner
What does it mean to be a partner of a company?
If you have also thought
"I want to be a partner of a company"
but you don't know exactly what it means or how to do it, here we are going to give you some clues. To be a partner of a company is to reach a collaboration agreement through a B2B contract through which you will receive an income by providing something in exchange to the main operator.
It is about being business partners and having alliances with other companies.
The type of partnership and the commercial arrangements will be different in each case depending on what has been agreed between the two parties.
Some tips before joining a partner programme:
1. Start by getting to know the main conditions for becoming a partner of a company. 2. Get to know the company's products and services and assess whether they fit your professional profile. 3. Look for a partner with experience in the market to guarantee stability and secure your income. 4. Analyse the agreements on commission percentages and if there is permanence in the contract or any other special condition. 5. Investigate whether the company's customers are satisfied with the service. What reviews do you find online? Are there any testimonials on their website? What is the degree of customer loyalty? 6. Another important point is whether you can use your own brand to offer the services. 7. To what extent is the company involved in customer acquisition? Will you receive their direct customer and technical support? By answering all these questions you can make sure that you will offer a quality service and that customers will be satisfied with the attention received.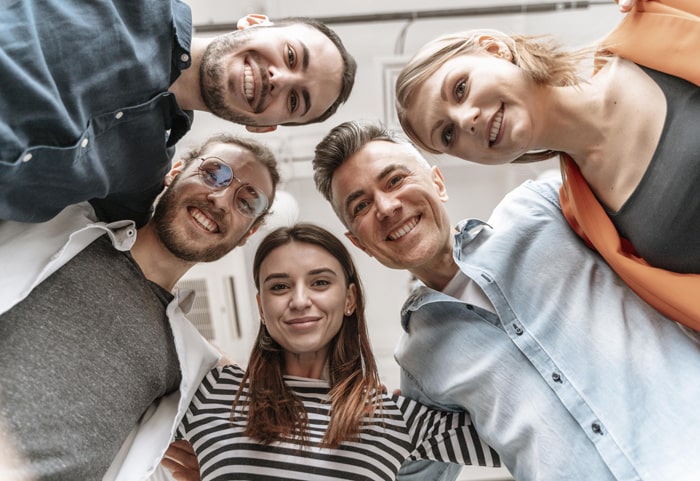 Find a partner to improve your service portfolio
Becoming a partner of a telecommunications company will give you the
opportunity to increase your service portfolio without the need for any investment in equipment or product development, marketing strategy, training, etc.
The company will provide the services and documentation necessary to understand the products and be able to present them. In addition, it can provide customer and technical support, as well as take care of invoicing. For example, if you sign up as a Megacall partner, you can include this catalogue of cloud-based services in your offer:
| | | |
| --- | --- | --- |
| Services | | Personalised solutions |
| Virtual switchboard 3CX SIP Trunk Virtual number Calling plans Call center software Bulk SMS | | SMEs Enterprise Call Centers Institutions Freelancers CRM and App integrations |
I want to be a Megacall partner
At
Megacall
we have a
partner program
for telecommunications providers, both nationally and internationally.
We are the VoIP telephony operator for customers in more than 30 countries, some of which have been with us for more than 10 years.
Megacall was founded in 2008 and has been adapting to market and business needs to offer in-house products and forge partnerships to provide the latest in unified communications systems.
If you are a Megacall partner you simply pass on your contact details to us and we will take care of the entire sales process, customer set up, technical support and billing. You will simply receive your commission every month or a one-off payment depending on the plan you choose.
We have no permanence clauses as we are sure that our relationship will be long lasting. You will receive a close and personalised service. Some of the advantages of becoming a Megacall partner are the following:
Customisation
Customer service
Technical support
Advice and support
Profitability
Just fill in the
form
and you will become our IP telephony partner anywhere you want. If you still have doubts, check what our customers say about us. ✔️
Reviews on our website
✔️
Reviews on Google
✔️
Reviews on Capterra
Coments