In this post we are going to talk about one of the great features offered by a virtual switchboard. We will discuss what is a telephone extension, what it is used for and how to use it.
It is becoming more and more common to manage extensions within companies, as having a telephone number for each employee can be unsustainable and difficult to manage, so with a telephone extension we can give short numbers for each employee or department in order.
A telephone extension is an internal line that relies on a virtual telephone switchboard. In other words, extensions are the numbers with which each telephone line is identified.
If we take into account the RAE definition an extension is a "telephone line connected to a switchboard".
Contents of the post:
What is the extension of a telephone number used for?
How to call an extension number?
Change the extension number
What is the extension of a telephone number used for?
We can say that the extension of a telephone number is used by SMEs and large companies to assign a number (usually between 3 and 4 digits) to each employee's telephone. As a general rule, companies have a single telephone number which, if it were for all employees, would all ring at the same time. Therefore, it is possible to identify phones with different extensions that are connected to that main number.
This also means that when a user calls the company and dials the department they wish to speak to, we can forward the call directly to the right person, saving time and gaining effectiveness and a better image for the customer.
Extensions also save us from having to have a separate telephone line with a separate number for each employee.
Dialling an extension to make internal calls
Another advantage of having telephone extensions is the ease with which we can make internal calls, by simply dialling the extension number we will contact the colleague we need to speak to, we will not have to memorize a long number.
In addition, if a customer or supplier knows the extension number of that employee, they will be able to contact them directly and quickly. This functionality provided by a PBX helps to have VIP customers or to give special treatment to those who are most important to us, by giving them the extension number of the person in charge of their account.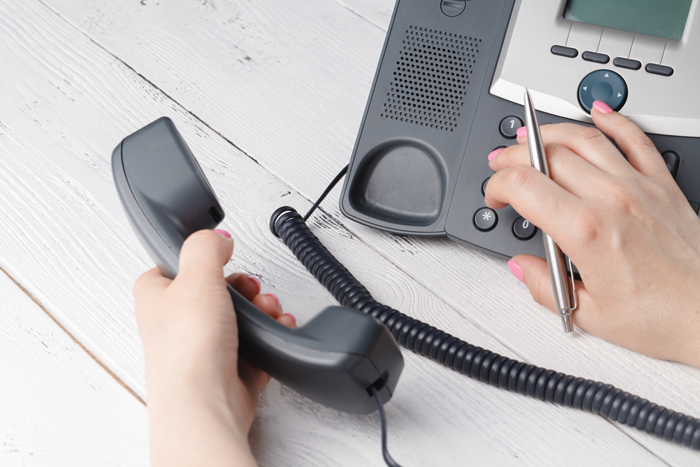 How to call an extension number?
Calling a telephone extension is very easy. Usually, this type of calls are made within the same company, so if you want to contact a certain person whose extension is, for example, 0004, you will only have to dial 0004 on the phone to call.
If you want to call an extension from outside the company, you will first have to dial the company's main number. You will usually get an answering machine that will ask you to dial a few digits or if you know the person's specific extension you could ask the customer service assistant to connect you to that extension.
Change the extension number
If you would like to change the extension number or perform other tasks such as forwarding an extension to a specific mobile or another phone number, simply contact your VoIP provider, who handles everything related to the PBX.
In a few minutes, you can have the extension number changed, cancelled or you can include new extensions.
At Megacall we manage these processes through our virtual PBX service. If you are interested in incorporating a PBX in your company and have call extensions you can request a quote with no commitment.
Coments